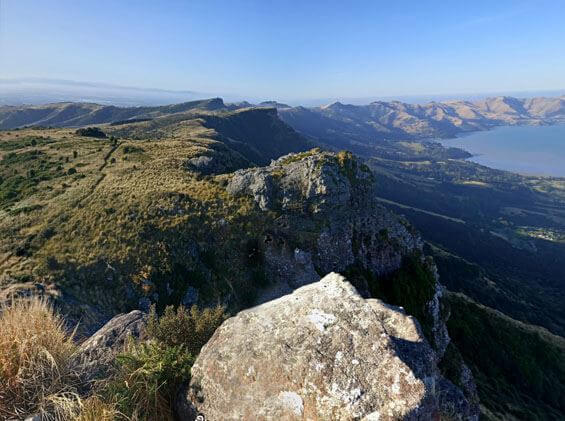 What we do
We invite you to assist in the work we are actively pursuing. This can be done by:
Becoming a member
Joining a Hill Work Party
Making a donation
Making a Bequest
Purchasing our Port Hills booklet "Port Hills – Protect and Enjoy" ($20)
Purchasing our DVD on the history of the Summit Road, Port Hills reserves and our Society ($21)
Joining our Predator Free Port Hills project
Who are we?
The Summit Roads Society currently owns three reserves on the Christchurch Port Hills – Ohinetahi Bush Reserve, Omahu Bush & Gibraltar Rock, and Linda Woods Reserve (formally known as Tussock Hill).
History
The Summit Road Society (Inc.), formed in 1948, aims to further the vision of Harry Ell, by working to enhance, preserve and protect the nature, beauty and open character of the hills of Banks Peninsula for people to enjoy.
Locations