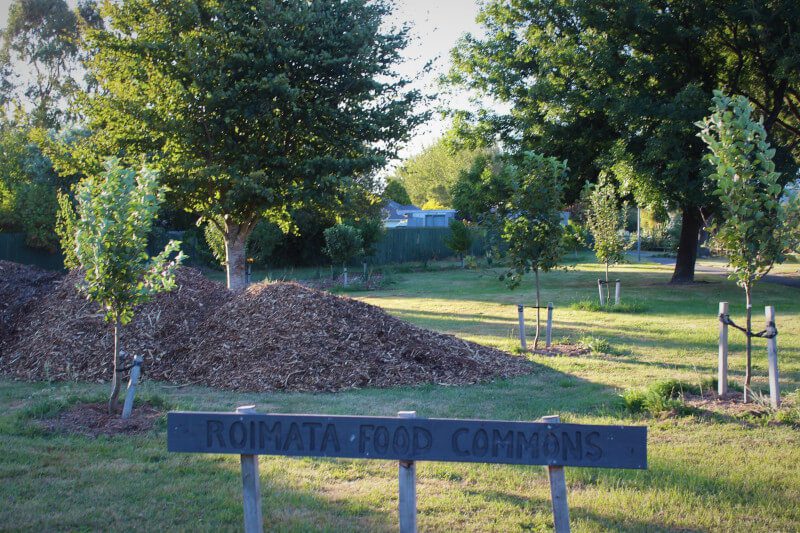 What we do
As the project has evolved over the last 2 years, we have realised that Roimata Food Commons is about our people in the community, and the space invites us to think about our connection with each other, with food and with nature.
Everyone is welcome to visit Roimata Food Commons, it is a public space.
Contact
If you live in the Roimata/Woolston or Opawa areas around Radley Park and are keen to support this project, then like us, share us and talk to us 
We look forward to growing and nourishing our community together.
Who are we?
Roimata Food Commons is situated in Radley Park, which is accessed off Cumnor Terrace and Riley Crescent, Woolston. It is bounded by the main channel of the river and the original course of the river just above the cut.
Our  vision is to create a multifaceted community food hub with fruit and berry orchards and large beds to grow vegetables and herbs. The produce from the orchard and garden can then be harvested by the local community to feed those who put time into the garden and/or to support those in need in their/our hapori/community.
History
It started in 2017 with the planting of 60+ heritage fruit and nut trees and over 500 South Island endemic native trees, shrubs and grasses.
The orchard areas are slowly transitioning into food forest based systems that will include a multitude of food producing and support plant layers.
Location