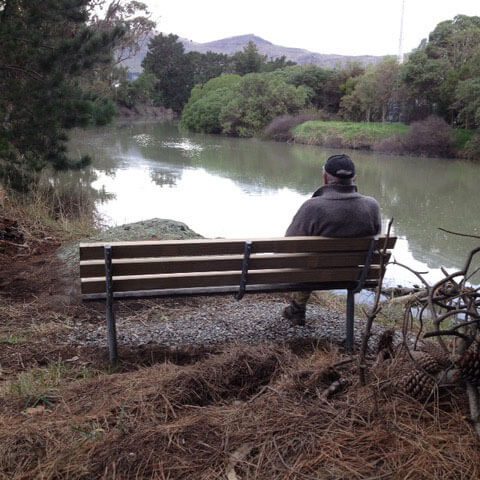 What we do
River and riparian zone care work which includes clearing box-thorn and gorse along the riparian zone of the river reserve and planting of Plagianthus spp.; Coprosma spp.
A walking and biking trail has been established from the very eastern end of Cumnor Terrace to the Woolston Cut and three seats have been installed at various viewing locations. Crusher dust has been placed on the trail where required.
This work is ongoing and is being supported by Christchurch City Council Parks Unit Arborist, Jonathan Hansen.
Who are we?
'Kennaway Group' is a willing group of like-minded people with the desire to complete restoration planting and recreation opportunities in the way of trail building for walking and biking. The group consist of about up to 10 people working regularly lead by Bruce Stanton and Mick Ingram.
Location
Work is done on the south bank of Ōpāwaho Heathcote River along the river reserve riparian zone.