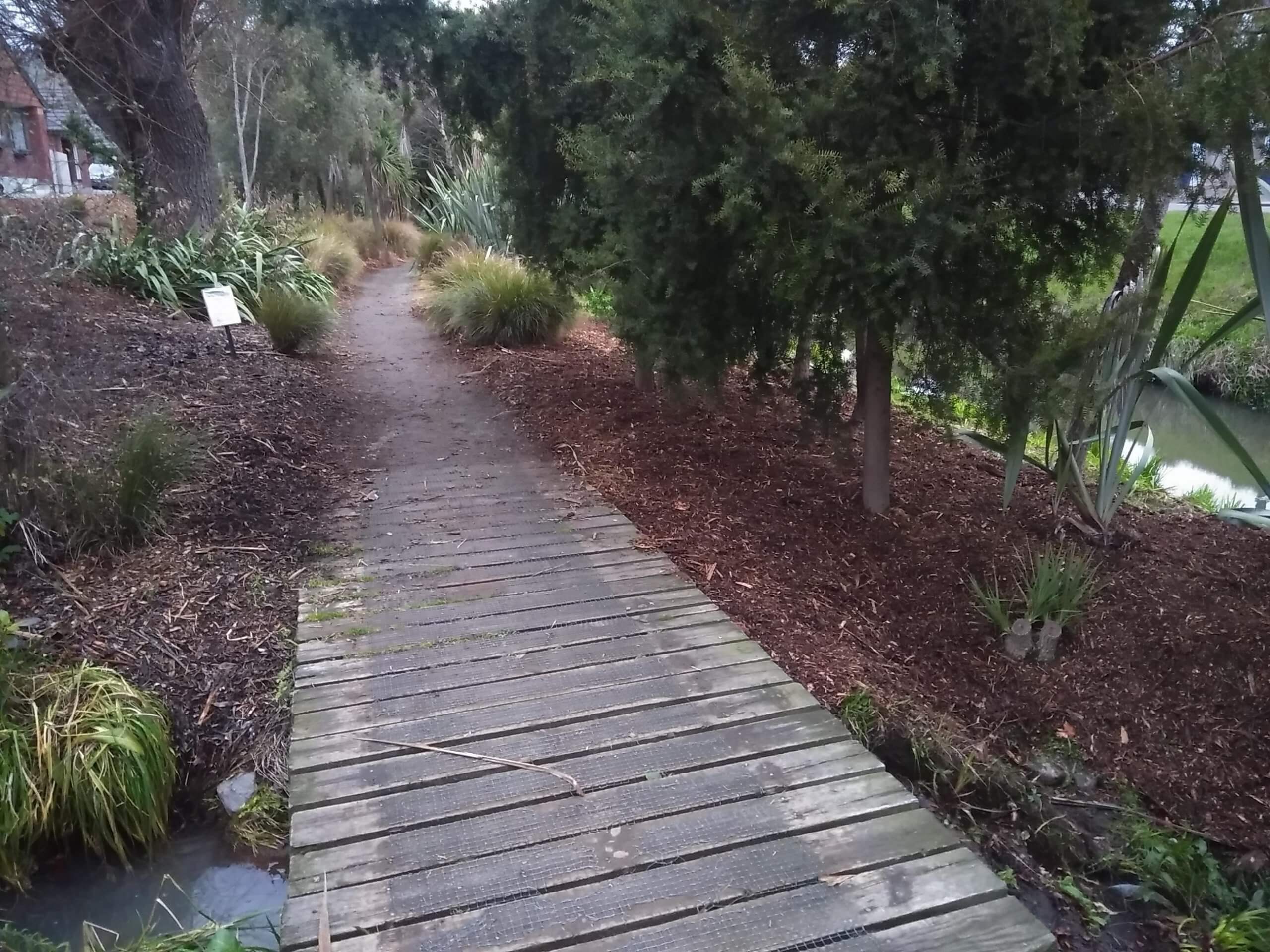 What we do
We meet at the Eel Circle every 3rd Sunday of the month, 9.00 – 10.30am
Removing weed species
Mulching areas which have been cleared
Protecting and encouraging the self-seeding of native plants
Planting more trees, shrubs, ferns and grasses
Maintaining the weed-free status
Maintaining the "Migrating Eels" sculpture (Bing Dawe)
Bring gardening tools and morning tea, and a sense of humour!
Who are we?
A local community group of people keen to preserve the Farnley Reserve for the enjoyment of all.  We remove tradescantia and other weeds, replacing them with mulch and native plants.
History
This site was created in 1998 as a joint project between the Soroptomists (Christchurch) and the Christchurch City Council.  It features art work by Bing Dawe, which is a bronze sculpture entitled 'Migrating Eels'.
Location