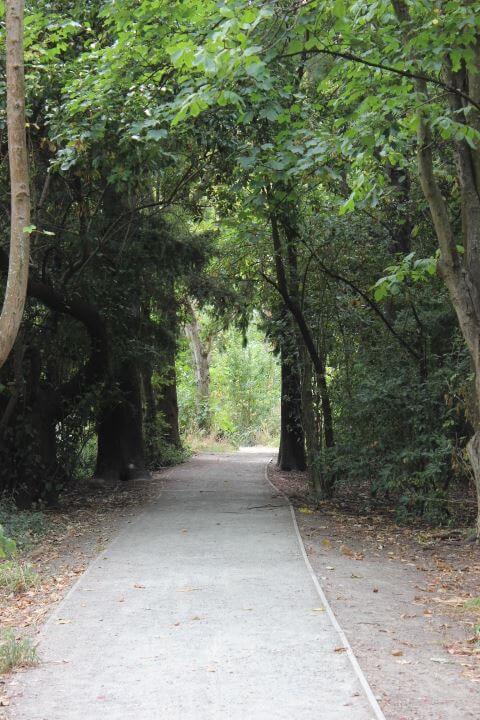 What we do
In Spring we hold a "Sycamore Slaughter" to get rid of young sycamore seedlings, and we also have a trapping programme underway in the Reserve.
Working bees are held on the last Saturday of the month 3.00 – 4.00pm in winter, and 4.00 – 5.00pm in summer.
We…
Remove weed species and sycamore seedlings
Care for revegetation plantings
Plant trees, shrubs, ferns
Maintain and restore ecosystems
Who are we?
We are an informal group that operates as a collective. The key group members have been volunteering in the reserve since it began:
Ecologist Dr Colin Meurk has been overseeing planting in the reserve for almost 30 years and he continues to provide guidance on planting plans and weed control priorities.
Alice Shanks co-ordinates the working bees.
Ian and Bev McDonald contribute their experience of their time with the restoration of Otamahua Quail Island.
Wendy Cooper lives close to the reserve and alerts the group to events in the reserve.
Grant Bowden is the hero who put in many hours of grubbing to remove ivy and other weeds. He is an ornithologist.
Dr Jon Sullivan and Dr Laura Molles monitor the birds in the reserve as part of a larger research project on hardy bush birds in the city.
Dr Melissa Hutchison has a professional interest in weeds.
Julian van Dyk and Mark Hutchinson live adjacent the reserve are our source of local history.
Megan Qualls is our link with the Somerfield Youth Groups who volunteer each year.
History
The Friends of Ernle Clark reserve began in July 2006 to care for school revegetation plantings in this area and tidy up the reserve in general.
Ernle Clark Reserve runs along the true left of the Opawaho Heathcote river between Colombo Street and Barrington Street. There are entrance ways at the end of Ernlea Terrace, by the Barrington Street bridge round-about, at the eastern end of Studholme Street and off Thorrington St.
Location